Terracotta pots or earthenware give a special beauty to the gardens, but they are especially appreciated in the interior and exterior decoration in general. They give a striking blend of natural materials (clay) and the plants planted in them. Landscape architects recommend them in all possible combinations and everywhere. Plants are often planted in them that can be planted directly in the ground, but planted in a terracotta pot additionally stand out and beautify the space.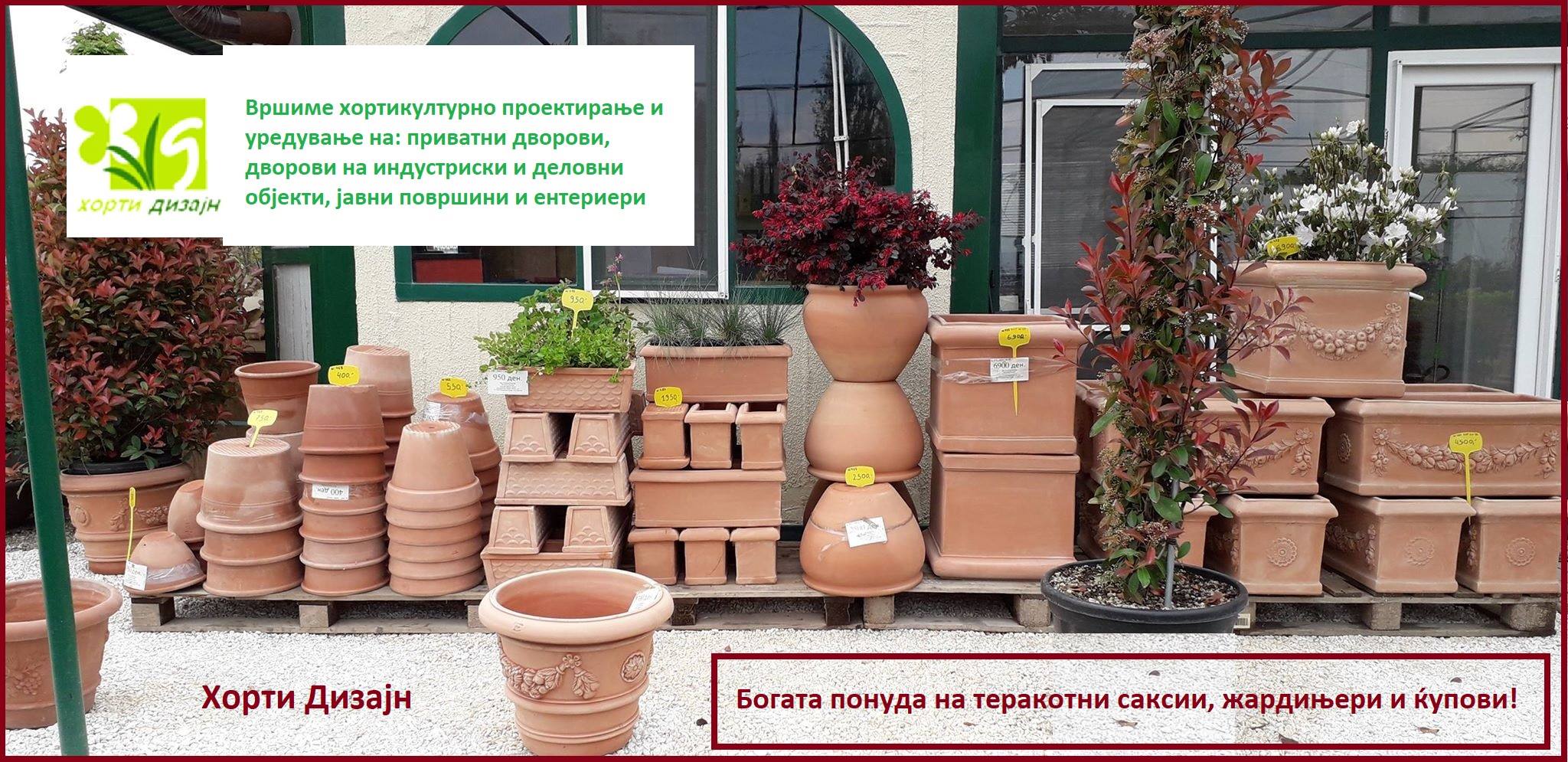 A few such pots together, planted with crawlers and plants that fall from the edges of the pot and are winter hardy, will decorate your garden all year round. This type of pot is suitable to be placed on all substrates, on stone, on concrete, on wood. Simply put, beauty makes it even more beautiful.
Horty Design offers you a large selection of beautiful pots, jardinieres, and terracotta pots!